"You were a hit. Due to your ongoing traffic investigation you had an excellent presentation. You were very knowledgeable about the software and made it easy for our MAIT team members to make the transition to new software and laser mapping."
Sgt. Len Iljana
Washoe County Sheriff's Office, NV
"One of the best classes I have ever taken. I was up against a learning curve. His presentation was clear, concise and very patient with all the students questions."
John Spilker
Pendleton Police Department, OR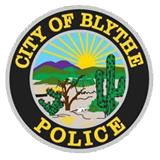 "WOW, it was easy - all you have to do is point it and shoot it. Training was great, George really knows his stuff. In fact, We are planning on having him back for advanced training. Thanks."
Coy
Blythe Police Department, CA